Mr. Beni Assor - CEO, a businessman, has 35 years of experience in managing public and private companies in the field of education, automobile and real estate, investing and promoting Start-up and technology.


Colonel (res.) Dany Tirza PhD. – A Senior adviser, expert in strategic planning, borders, border defense and HLS. Former member of the Israeli negotiating team with the Palestinians, an adviser to Prime Ministers, the President, the Ministers of Defense, the National Security Council, The Counter-Terrorism Bureau and senior officers. Headed the planning body of the security fence. Specialist of civil and security GIS applications. Graduate IPNP, Harvard University US, Ph.D. in Business Administration from the York University, United States.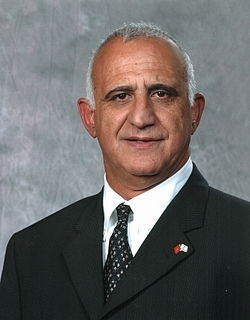 Mr. Shimon Romach, An international expert extinguishing and rescue, former Inspector General of the firefighters of Israel, has extensive experience in the field of mainly in the anti-terror intelligence and security in Israel and around the world. He worked in the private business sector and was also the general manager of manpower company.
He holds a B.A. in Israel Studies and Political Science from Bar-Ilan University and Management Diploma of Israeli Air Force Academy.
major general (Retired)



Major-General (res.) Giora Eiland is a renowned expert in Strategic Planning and National Security. Headed the National Security Council of Israel, was the head of the IDF Planning Division, a researcher at the Institute for National Security Studies at Tel Aviv University, CEO of a private oil exploration company. Commentator and popular lecturer he has extensive contacts with senior politicians and military personnel around the world.
He holds a BA in Economics and an MBA from Bar Ilan University.
Lt. Colonel (res.) David Rom is an expert of monitoring and information security for: RF systems, Cellular\Mobile, systems, communication/ teleprocessing systems. Monitoring and prevention anti wiretappings / eavesdropping (service providers is government offices, the ministry of defense, Israeli Army). An expert for security of information security for systems: IVR, VOIP, PABX's, ACD's, Voicemails, IVR, Voice Response units & CCTV, alarm, control of admission.

Mr. Gil Fidman - holds over 10 years of experience in design, planning & management of large scale communication projects in the fields of Defense, HLS and safe/smart cities, both in Israel & abroad.
Gil is a 8200 IDF graduate, worked in the Israeli High-Tec industry in R&D for new wireless devices. Lived 4 years in Argentina (Spanish speaking), working as a PM on several projects and companies.
In the past 3 years Gil was involved in various IOT initiatives. Together with his background Gil is one of the leading experts in Israel for smart cities.